Welcome!
Most recent articles:
2015:
A Terrible Beauty
White denial in the face of overwhelming evidence is a sight to behold - Apr 30
---
"The Greenhouse School - reaping the benefits, literally, of a 12-month schedule"
---
Danny's tribute to Patricia Jennings-Welch
---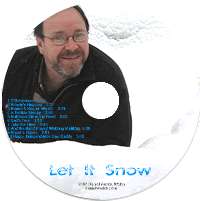 Let It Snow - Danny's first CD release available for purchase; 12 songs, including People's Hurricane, Round and Round We Go, and A Terrible Beauty.
Lyrics are included as an insert and will soon be made available for download. Click to order.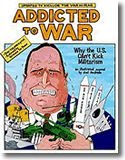 We now offer Addicted to War - published by Frank Dorrel - for purchase off this site. Proceeds go to the author and publisher, to maintain this site, toward Dan & Julia's various activist causes, including The Greenhouse School, where kids learn every day that peace is possible. Click on Danny's shop to order your copy.
---

Be sure to check out Danny's shop - where you can order fraud dollars and Greencard stationery and soaps.
---
Enjoy your visit!
Last updated: 05/11/15